敬请与我们联系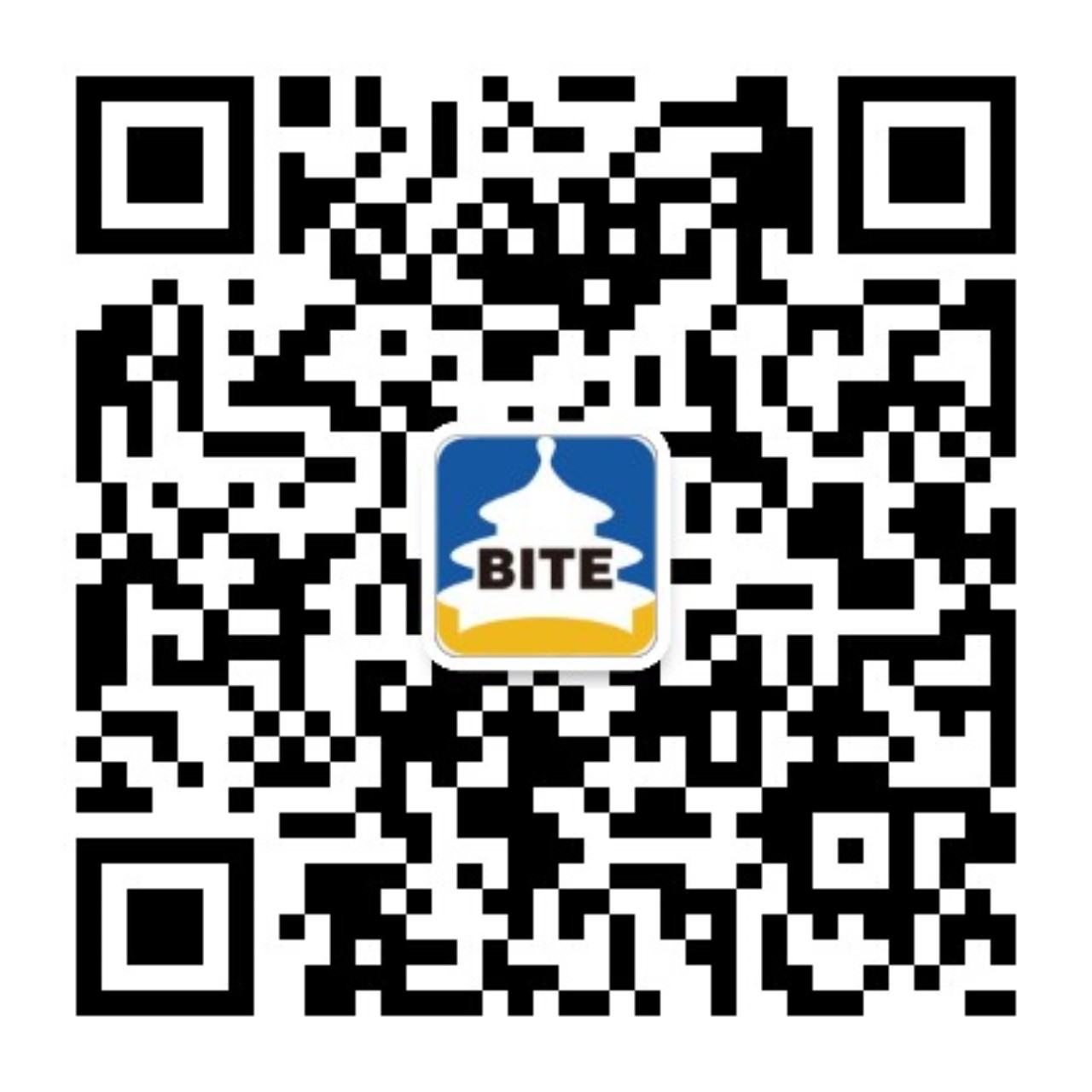 关注"国际旅游展会"公众微信号
About BITE
Background Information
The 15 Beijing International Tourism Expo shall be grandly held from 15 to 17 , June, 2018 . Continuing with the missions carried in the past 14 events,the Beijing International Tourism Expo has become one of the famous exhibitions in the world. It is an important communication and transaction platform for the world tourism industry to promote tourism resources and tourism products; improve the development of regional tourism as well as advance travel consumption. Considering China tourism market and consumption habit, BITE initiated B2B+B2C exhibition model, and has held 8 events successfully by this model. This model has been developed into extremely high level with unique features. International and domestic tourism agencies and tourism enterprises participate in BITE every year and reap great outcomes to achieve or exceed the expected result.
In addition to the traditional tourism resources,Beijing International Tourism Expo2018 will increase the travel planning, tourism investment, tourism real estate, characteristic small town, study abroad tourism , media, cultural tourism, sports tourism, medical health care tourism, outdoor travel and RV camping tourism to become a full chain, comprehensive exhibition .
Highlights of the Beijing International Tourism Expo 2019
● Highlight 1: Three days of exhibition with 3 days B2B plus 3 days B2C synchronous operation
The organizing committee will set up a special discussion area in the exhibition area. There is a good separation between the negotiation area and the exhibition area for free use. Exhibitors can negotiate with walk-in customers or on-site buyers in this area without disturbance.
● Highlight 2: Strengthen B2B exchange trading effect.
According to the exhibitors' demands, we have directionally invited 500 international and domestic buyers. We also expanding the inviting range of host buyers, providing better and courteous treatment to the host buyers, and at the same time, screening potential host buyers more stringently. Thus, more tradel buyers to choose from, so as to bring more business to the exhibitors.
3000 ordinary buyers will be invited to bring more businesses to the exhibitors. Also there will be substantial increase in the number of professional visitor. According to statistic, the number of trade visitor has doubled in BITE2017 comparing to BITE2016. It is envisaged that the trade visitors in BITE2018 will reach 12 thousand in number.
● Highlight 3:International and domestic exhibitors more widely involved in B2C on the spot sales.
International exhibitors as well as domestic exhibitors from other provinces and cities can sell their free-walker tourism products such as tourist destination tickets,hotel coupon/room and meal/room and hot spring coupon, airlines discount tickets/flight and wine product, travel service discount coupons, membership card and etc. They also can cooperate with local agent to sell in their booth. You can achieve brand publicity to nearly 100 thousand Beijing residents.
BITE has become the best cost performance exhibition Expo for tourism destination to promote their brand to China with vast and high quality travelers.
● Highlight 4: The most authoritative forum and seminar for the tourism industry.
It is an annual event for the participant to review their past performance and look ahead to the future, sharing of experiences and view point to achieve a win-win situation.
Exhibition Scope of BITE 2018
Domestic and foreign tourist agencies / tourism enterprises , China's local tourism commissions / bureaus , Association of tourism and related industries,Sightseeing Tourism Destinations , Travel agency , Hotels and Featured Restaurants , Scenic spotAirlines , Car and Ship Leasing Company , Leisure Tourism Destinations , MICE facilitating agency , Theme Park , Leisure Sport Tourism , Smart Tourism facilitator , Winter Tourism Destinations/The Winter Olympics supplier , The cultural tourism projects/Tourism property , Healthcare Tourism ,Tourism commodities and tourism related industries , Travel news media and other related tourism enterprises.
BITE 2018 Show Projections
Gross Area(M2 ) 30,000
No. of Exhibitors 2,100
No. of Participating 87
No. of Invited buyers 500
No. of Average buyer 3000
No. of Visitors 12,000(Trade ) 90,000(Pubilc)

Review of Beijing International Tourism Expo
The Beijing international tourism Expo has gradually produced fruitful result each year. BITE2017 exhibition covered an area of 22000 square meters, the participants and exhibitors were leaders of the tourism industry mainstream enterprises from over 80 countries and regions and also from about 30 provinces and autonomous regions in China. There are more than 1000 exhibitors on the spot for trading, exchanging view and negotiating deals. The organizer has hosted more than 3600 special promotion activities with more than 12 thousand professional visitors. An amount of 6.3 billions RMB of deals were signed, an annually increase of 6.8%. There were 90,000 public visitors on public days. A total of 110millions RMB tourism products were sold on public days, an annual increase of 18%.


BITE2019 will substantially enhance the quality of domestic buyers
China's outbound market gradually presents multi-level development. The customers from Beijing, Shanghai, Guangzhou, Shenzhen and other first - tier cities go abroad many times,For the earlier opening up international destinations, although still keeping popular, but for some of the new opening destinations, as well as the characteristics of tourist destinations and tourism projects, the heat gradually increasing.
At the same time, The tourist source of the second and three tier cities is gradually changing their destinations from Southeast Asia to Europe and America, and then to the characteristic tourist destinations.Our country has a vast territory, the north and south, people's living and consumption habits vary greatly, and the demand for tourism products is also quite different.According to the consumption habits of different regions and outbound tourism features, combined with product features that the international and domestic exhibitors need to promote, so as to invited to effective international buyers, is our perennial research and analysis work.
The promptly include
1. For characteristics and deep tourism products, such as leisure tourism,, healthcare tourism, education tourism, sports tourism, winter sports tourism, shopping tourism, ect, invite the buyer from Beijing, Shanghai, Guangzhou, Shenzhen, Chengdu, Tianjin, ect.
2. For various tourist destinations, invite China's two or three - tier cities to be effective buyers.
3. According to the demand of international exhibitors and the public consumption habits in some parts of China, invite the effective buyers.
4. Inviting buyers for MICE

Concurrent activities
同期活动